The PGA of America Updates the Criteria so that Steve Stricker Gets Additional Captain's Picks
We can say that the US Structure for the 2020 Ryder Cup will be different because of the pandemic.
Before the prime event takes place, the selection process will not be the same as the predecessors of the event. The US Ryder Cup captain Steve Stricker will need to be flexible with the new changes promoted by the officials. The new method of selecting must be comprehended so that he can fill out his team without any hassle.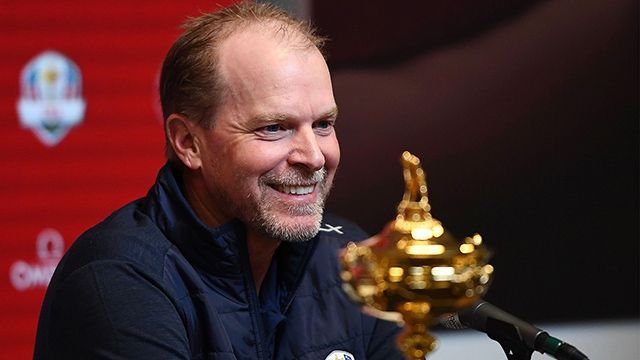 Back then, we know that the format dictated the eight qualifiers on points and four captain's picks would be joining the team. But now it is completely different. It is now six and six. So, there will be six qualifiers on points, and six captain's picks. Of course, it would give more responsibility for the captain to fill out his team.
This change happens for a sensible reason. The recent pandemic has changed the way the players accumulated their points. The 2020 season is shorter than before because the government has to stop some of the sport events for the safety and healthiness. With such stagnancy, there might not be a better solution than this. So, the US decides to add more picks for the captain. Meanwhile, Europe teams still stick to the three captain's picks.
With the extreme changes of the 2020 schedule, the officials have to strategize to find out the best way to follow the criteria. It has been official to increase the number of captain's picks from four to six. No matter what the pros and cons about this decision, the officials will put the best team together to compete at Whistling Straits in September.
The qualifying of the event would take place at the end of August. Meanwhile, the captain's picks will take place in the first week of September.
So, when we talk about the automatic qualifiers, here are the names of the players: Brooks Koepka, Dustin Johnson, Patrick Reed, Gary Woodland, Xander Schauffele, Webb Simpson.
Then the rest of the players for the squad will be picked by Stricker. There are several names popped up for this but none of whom can have the guarantee to reserve their spots: Tiger Woods, Justin Thomas, Bryson DeChambeau, Matt Kuchar, Tony Finau, Patrick Cantlay.
The event will take place on September 25-27 at Whistling Straits in Wisconsin. The fans are unable to attend. So, it is not exaggerating to say that we still have a long way until the prime event takes place.